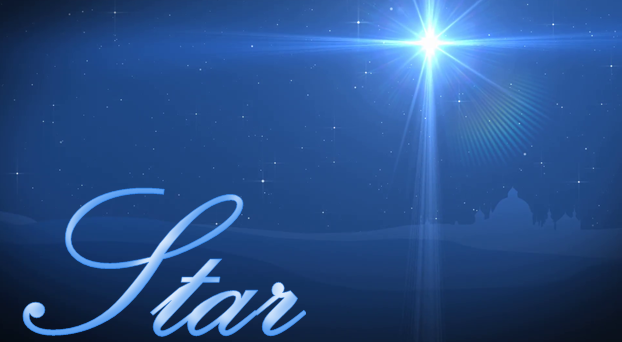 "O holy night, the stars are brightly shining…"
My wife likes Christmas music. She starts listening in October to the music that has such a good message. The star that the wise men followed is prominent in some of the lyrics.
"O star of wonder, star of night,
Star with royal beauty bright,
Westward leading, still proceeding,
Guide us to thy perfect light."
Like any young couple, Joseph and Mary must have looked up to the starry night sky in wonder. Likewise, the shepherds observed the stars as they kept their flocks at night. What they saw is still visible today unchanged. The star the wise men followed indicated the birth of a king who would bring great changes.
During the time of the birth of Christ, I wonder if anyone else besides the wise men (they were astronomers and stargazers) recognized the different light in the heavens. We assume there were three because of the "gold, frankincense, and myrrh" they presented as gifts to the baby boy they called king.
Heavenly visitations also appeared to Joseph and Mary. Angels gave assurances and instructions to the young betrothed couple. These supernatural visits would continue, especially for Mary. Years later, the miraculous would almost become commonplace as she followed the ministry of her son.
Perhaps both Joseph and Mary were familiar with an old psalm that said, "He telleth the number of the stars; he calleth them all by their names." (Psalm 147:4). This is amazing because modern astronomers say there are millions of stars. If the English dictionary was used for star names it would be inadequate because it doesn't even have half a million words!
The wise men rejoiced when they saw the star. Many had already been rejoicing, including angels and shepherds. The star was not an omen of oppression or disaster, but a sign of hope and peace.
"It is the night of our dear Savior's birth
Long lay the world in sin and error pining
Till He appeared and the soul felt its worth"
My wife's great Uncle Rod served in World War I. After being discharged from the army with no job to go to, he traveled in railroad cars with other men in "hobo" fashion. On Christmas Eve, he and four others were aboard a drafty freight car as it rattled down the tracks. The cold held them in an icy and windy grip. They decided to sit back to back and link arms to try to keep each other warm. Uncle Rod realized they formed a five pointed star as they sat together in that railroad car. One began to sing, "Noche de paz, noche de amor…" Soon they all joined in singing "Silent Night" in Spanish as they sat in the slight warmth of their human star configuration.
Spiritual light promised in Scripture from the Savior is soul warming. Peter was a disciple of Jesus and he wrote in the Bible of being an "eye witness" of the majesty and glory of Christ. He mentioned having a "more sure word," not a fable or fairy tale. He advised taking heed to the light shining in a dark place and to let the "day star arise in your hearts." Jesus is that light, the light of the world.
"A thrill of hope, the weary world rejoices, for yonder breaks a new and glorious morn…"